Although iOS 14 isn't coming out until September 2020, the iOS 14 beta is officially here! For anyone who works in QA or has an iOS app, it's a good idea to get a head start on testing. After all, new versions of iOS can introduce bugs into previously working apps.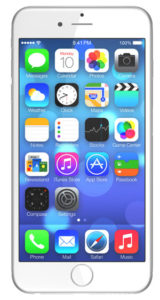 Ideally, Apple will be fixing any problems by the iOS 14 release date. But there's no guarantee that your app will work perfectly when the time comes. Find out how to download and start testing the iOS 14 beta below.
iOS 14 Beta Release Date
The iOS 14 beta was released to the public on Thursday, July 9th, 2020.
The finished version of iOS 14 is expected to go live around mid-September.
How to Install the iOS 14 Beta
You can download and install the iOS 14 beta by following these steps:
First, back up your iPhone. Don't forget that the new version is still in beta. Technically, it could cause critical problems on your device. Even though it's unlikely, it's better to be safe than sorry! Find out how to back up your iPhone to iCloud, Mac, or Windows here.
Make sure your iPhone supports iOS 14. See below for a list of supported devices.
Open Safari on your iPhone, and go to the Apple Beta Software Program website.
Scroll down and tap the "Get Started" link.
When the next page loads, scroll down. Then you can select the link to enroll your iPhone in the Apple beta program.
The resulting page might suggest making a back-up. If you've already done that (or don't want to), scroll up.
Now you should see an option to download a "configuration profile." Go ahead and download it!
Once the download is complete, open your iPhone's Settings app.
Go to the section (near the top) that says, "Profile Downloaded."
Install the profile.
Go back to the main menu in the Settings, and select "General."
Then select "Software Update." Now you should see the ability to officially download the new iOS 14 beta!
iOS 14 Supported Devices
The following iPhones can be used with iOS 14:

iPhone SE (1st and 2nd gen)
iPhone 6s and 6s Plus
iPhone 7 and 7 Plus
iPhone 8 and 8 Plus
iPhone X
iPhone XR
iPhone XS and XS Max
iPhone 11, 11 Pro, and 11 Pro Max
If you're using a phone older than iPhone 6s (such as iPhone 6 or iPhone 5), unfortunately you're not eligible. That said, Apple usually supports the previous iOS version for quite awhile – and iOS 14 isn't even officially out until September. So don't feel like you have to go buy a new phone just yet.
How to Downgrade Back to iOS 13
Not happy with the beta? You can remove the iOS 14 beta and go back to iOS 13 – as long as you saved a backup. If you did, you can follow these steps to downgrade your phone on a Mac:
Double-check that you have the latest version of macOS. You can do this by clicking the Apple icon in the top bar, and selecting "About This Mac." Then choose "Software Update."
Connect your iPhone to your Mac.
Put your iPhone into recovery mode:

If you have an iPhone 6s, press and hold the home and sleep/wake buttons at the same time. Even when you see the Apple logo, don't let go. You'll need to keep the buttons pressed until you see the recovery mode screen.
If you have an iPhone 7, press and hold the volume down and sleep/wake buttons. As with the above, don't let go until you see the recovery mode screen (not just the Apple logo).
If you have an iPhone 8, press and (quickly) let go of the volume up button. Then hold the Side button until the recovery mode screen appears.

When a pop-up appears on your Mac with a "Restore" option, click it. Note that this will completely wipe your device. This is okay as long as you have your backup ready.
Once the restore is done, you can now restore the device with your saved backup of iOS 13. You can do so using either iCloud or your Mac. To see more detailed instructions, check out Apple's guide.
Get Ready for iOS 14

This is just the beta. But the finished version of iOS 14 is right around the corner! If you work in software testing or development, or have an iOS app, this is a great time to take a look.
Many new bugs in iOS 14 might be Apple's fault. But if your team's app isn't working correctly as a result, users may point the blame your way.
Now is a great time to find and fix issues related to iOS 14 before they hit most of your users. A little effort now will help you rest easy once iOS 14 is officially released.