When trying to figure out how to improve app ratings, some companies consider buying fake reviews. Buying App Store (or Play Store) reviews for your iOS or Android mobile app is a risky decision. You may feel hesitant, or worry about being caught. But seeing a flood of negative reviews on your app's listing can feel devastating — and even worse, tank your business!
Find out about the risks of buying app reviews, and what you can do to organically manage your app store ratings and reviews long-term.
Risks of Buying App Reviews
Aside from potential ethical concerns, buying App Store reviews entails some pretty big risks:
Suspicious reviews get removed regularly. If you shell out big bucks for App Store reviews, it might be for nothing when the reviews get purged from your mobile app listing. Apple has been ramping up their review detection for at least 5 years now. And if we know anything about Apple, they don't give up.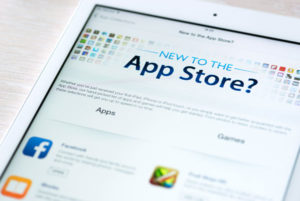 Your app listing can get deleted. Apple and Google take fraudulent reviews very seriously. In 2017 alone, Google removed over 700,000 Play Store listings. It's unknown what percentage of these were for suspicious reviews, but it's clear that they're vigilant in removing what they consider to be inappropriate content (which definitely includes illegitimate reviews).
Revoking your developer account. Without a developer account, you can't list apps in the App or Play Store, period. If Apple or Google suspect that you've been buying app reviews, they can suspend your developer account completely. This can affect your career far beyond your current mobile app(s). Continue reading →