With more and more websites and apps launching every day, demand for QA testing has been growing exponentially.  Software development, design, and deployment processes are always changing. As a result, it's become vital for businesses to look for professional QA testing experts to get higher returns. That's where Mindful QA comes in!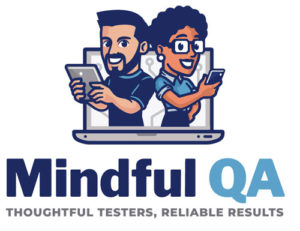 Mindful QA is a California-based software testing company that is dedicated to making the QA process easy and flexible for companies of all sizes. We help clients by finding bugs and improving user experience for apps and websites.
Our USA-based team provides award-winning software testing services for non-profits, start-ups, digital agencies, large corporations, and everyone in between. We're also passionate about doing good, are carbon neutral, and donate 10% of profits to charity.
Mindful QA Reviews on Clutch
We're happy to report that Mindful QA has earned a 5-star average on Clutch, the ratings and reviews platform for businesses. For those who aren't familiar, Clutch connects small, mid-market, and enterprise businesses with service providers. They publish in-depth and independently verified client reviews.
In the QA project covered in our latest client review, we provided mobile application testing services for a SaaS Company. Our team tested their platforms across browsers and devices, created detailed bug reports, and measurably improved usability and functionality.
"They impressively pointed out bugs that we wouldn't have even thought to check."

— Senior Developer, SaaS Company
Our testing goes in-depth, whether we're doing a one-time testing round or looking for edge cases. Over the years, we've found that user experience issues can cause users to abandon a platform as often as outright bugs. Above all, we focus on each client's individual goals for improving quality.
Mindful QA is also featured on the Top Software Testing Companies in the USA list on Clutch. Are you looking for professional software testing services by QA testers located in America? Look no further, contact us today, and let's get started. We're always transparent upfront with clients about whether we're a good fit for their QA goals. If we're not, we'll even refer you to someone that is!