For the field of software testing, manual testing vs. automated testing has become a hot debate. In recent years, automated testing has become more and more in demand. In fact, a quick search of QA jobs on sites like Indeed, LinkedIn, etc. will show that the majority of these jobs now require automation experience with a language like Java, Python, etc.
This can prove daunting for testers with a background in manual testing, who typically leave the coding to developers. It can also be confusing to employers. Many managers aren't sure how much automated testing they need, and whether it can replace manual testing completely.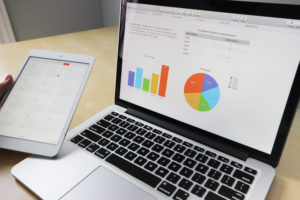 Some companies use 100% manual testing to great success. Others have attempted to do 100% automation, and had to re-think their strategy — so the reality isn't always as black and white as it may appear.
The ideal combination is having both manual and automated testing. The amount of each depends on your exact product/service and what your company's Agile QA process is like. For example, if you're constantly adding new features, you'll need very rigorous manual testers. Of course, ideally you'll also have automated regression tests set up, to make sure that the new features being introduced aren't breaking old features. Even choosing 5 test cases to automate can make a big difference. Continue reading →